H E I N Z A S S O C I A T E S , L L C
A R C H I T E C T U R E + E N G I N E E R I N G
JASPER | INDIANAPOLIS | CINCINNATI
Call us today at
513-706-0562
to speak with a professionally licensed architect or engineer.
copyright 2013 - Heinz Associates, LLC
Josh Heinz, AIA
Project Architect
Since graduating from Ball State University with an architecture degree in 2006, Josh has contributed his design skills to various architecture firms in Cincinnati, OH. He is experienced in design and construction documentation of retail and hospitality projects ranging from small to enormous in scope and complexity, including the Canton Harvester Inn, which recently opened in Canton, IL. Josh is licensed in Indiana, Kentucky and Ohio and Illinois.
contact:
513.706.0562



We are licensed to practice in Indiana, Kentucky, Ohio, and Illinois.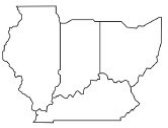 Our offices are located in Jasper, Indianapolis, and Cincinnati.
*
*
*