CONTACT US
MAIN OFFICE
3252 W 500 N
Jasper, IN 47546
812.634.9338

H E I N Z A S S O C I A T E S , L L C
A R C H I T E C T U R E + E N G I N E E R I N G
JASPER | INDIANAPOLIS | CINCINNATI
Call us today at
513-706-0562
to speak with a professionally licensed architect or engineer.
copyright 2013 - Heinz Associates, LLC



INDIANAPOLIS OFFICE
317.407.3429
CINCINNATI OFFICE
513.706.0562
We are licensed to practice in Indiana, Kentucky, Ohio, and Illinois.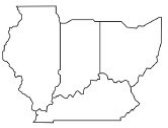 Our offices are located in Jasper, Indianapolis, and Cincinnati.
*
*
*
Call or email us anytime to request a free initial consultation and quote for our services.

Thanks for visiting!